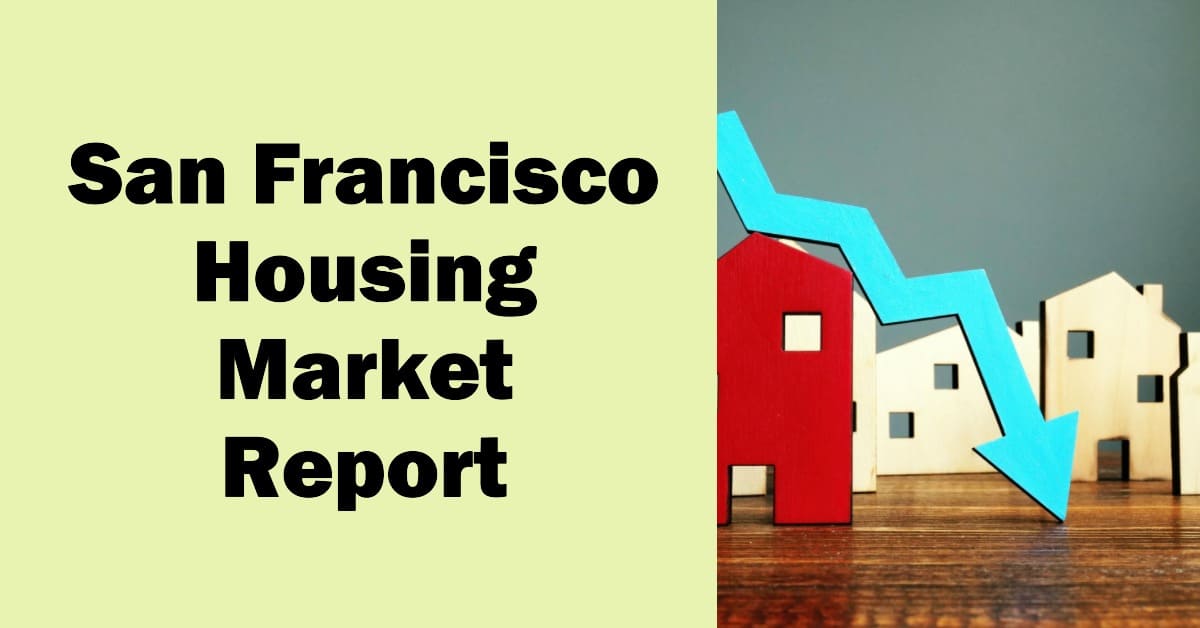 The San Francisco housing market is among the most competitive and expensive in the United States. As a densely populated and highly sought-after urban area, the county's real estate market is characterized by high demand and limited inventory, resulting in intense competition among buyers and soaring prices.
As of September, according to a report from sfgate.com, the San Francisco housing market remains unpredictable as median home sale prices decline while new listings show a slight increase, according to a recent report by real estate firm Compass. This uncertainty is exacerbated by historically low new listing numbers and soaring interest rates, challenging both buyers and sellers.
The Numbers Speak: A Market in Flux
Despite a modest surge in new listings in September, they are far below the long-term average for this time of the year. Rising interest rates have added to the complexity of the situation, causing uncertainty among buyers and sellers alike. The housing market typically experiences a surge in new listings in September; however, the recent increase falls considerably short of the levels witnessed in the past two years.
Key Takeaways:
New listings in September showed a slight improvement but remain significantly below historical averages.
Rising interest rates are contributing to market uncertainty, prompting a shift in both buyer and seller behavior.
September new listing numbers are notably lower compared to the figures from 2020 and 2021, raising concerns about the market's stability.
A Market in Transition: Shifting Dynamics
The San Francisco housing market is experiencing a balancing act with neither buyers nor sellers having a clear advantage. Home prices and sales are gradually declining from the peak witnessed in 2022, signaling a return to pre-2019 levels. In the third quarter of the year, home prices dropped by 6.5% since 2022, and condo sales prices saw a 4% decline during the same period.
Key Points to Note:
Home prices have experienced a 6.5% decline since 2022, while condo sales prices decreased by 4% in the same period.
The number of home sales in San Francisco has shrunk by about 22% as indicated by Compass data.
Sales of luxury homes priced over $5 million returned to normal levels in September after a spike in August.
Looking Ahead: A Glimpse into 2024
The California Association of Realtors foresees a rebound in the state's real estate market in 2024. With projections of cooling inflation and a slower economy, mortgage rates are expected to decline, providing a boost to buyers' purchasing power. Zillow reports that San Francisco metro area buyers require an income of $275,000 to afford a home at a 7% interest rate with a 20% down payment.
Insights for 2024:
The California median home price is anticipated to rise by 6.2% to $860,300 in 2024 after slight declines in 2022 and 2023.
Inflation cooling and a slowing economy are expected to result in decreased mortgage rates, potentially aiding buyers in their home purchases.
Deciphering the San Francisco Real Estate Landscape for Buyers
Are Home Prices on the Decline?
In recent months, the San Francisco real estate market has witnessed a decline in median home sale prices. The third quarter of the year saw a notable drop, with home prices decreasing by 6.5% since 2022. Similarly, condo sales prices experienced a 4% decline during the same period. This downward trend in prices suggests a potential shift in the market dynamics.
Key Points to Consider:
Median home sale prices in San Francisco dropped by 6.5% since 2022, indicating a notable shift in the market.
Condo sales prices saw a 4% decline during the same period, reinforcing the trend of falling prices.
These price drops might present opportunities for potential buyers looking to enter the San Francisco housing market.
Is it an Opportune Time to Buy Property?
With declining home prices and a more balanced market, some may see the current situation as a favorable time to buy property in San Francisco. The decline in prices, coupled with a market that is not skewed in favor of buyers or sellers, presents a potential window of opportunity. Buyers may find a more accommodating environment, and with mortgage rates anticipated to decrease, their purchasing power could increase.
Key Considerations:
The decline in home prices could make it an attractive time for prospective buyers to enter the San Francisco real estate market.
A more balanced market means buyers can make informed decisions without the pressure of a highly competitive environment.
Anticipated reductions in mortgage rates could further enhance the appeal of buying property at this time.