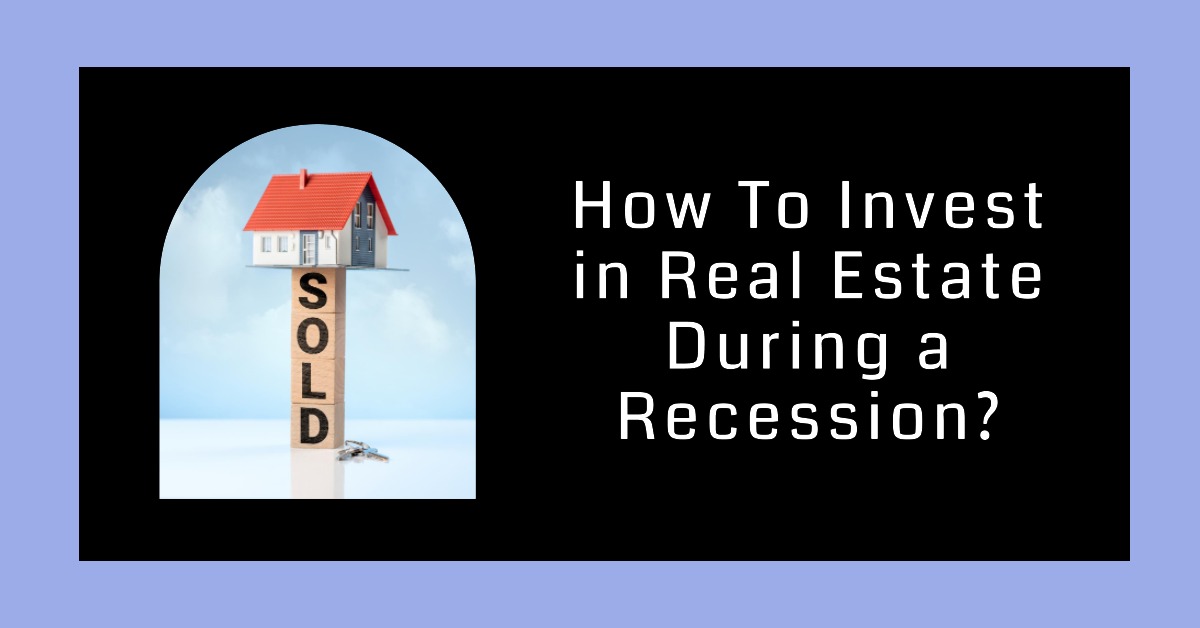 What is a Recession in Real Estate?
It can be scary to invest in anything during a recession. We all carry visions of the great depression and bread lines and people selling apples. The idea of putting your money into anything other than your mattress can be frightening for some. However, real estate should never be looked upon as an ordinary investment. Real estate is one of the few investments that we actually use and need. Everyone needs a place to live and call home. And real estate has systematically and quantifiably proven to have risen in value over the decades.
During an economic downturn, real estate markets typically see a slump in both value and volume of transactions, which is known as a recession. This may arise because of a general economic downturn or because of particular circumstances like an excess of available housing units, a shift in interest rate expectations, or a decrease in demand for real estate.
Many people may find it difficult to make their mortgage payments during a recession, which can result in an increase in foreclosures and a decrease in property prices. A decrease in construction activity and the associated loss of construction and real estate industry jobs may result from this. Recessions in the real estate market can also cause a decline in the value of commercial buildings because tenants may find it difficult to keep paying the rent.
Property values may plummet and commercial real estate may become less in demand as a result. It's also worth noting that a recession in the real estate market can be caused by a variety of factors such as an oversupply of housing, changes in interest rates, or a fall in demand for property. Because there are so many more properties on the market than there are buyers, in other words, supply outstrips demand, the price for property in most areas can fall considerably during a recession.
Do This When Investing in Real Estate During a Recession
Investing in real estate during a recession can be challenging, but there are also opportunities to be found. Here are some strategies for investing in real estate during a recession. Look for distressed properties to buy cheap. Foreclosures, short sales, and other distressed properties can be found at a significant discount during a recession. Look for these properties and consider renovating and reselling them or renting them out.
Do not feel intimidated by a real estate agent who tells you that you are going to "insult" someone if you offer a low price for their property. The real estate agent wants you to spend as much as possible because their fiduciary responsibility is with the seller, and they get a commission based on the sales price. Use your head and take a look at the market.
When you invest in real estate during a recession, consider the following:
Why Are They Selling?
If you're purchasing from a builder/developer then why they are selling becomes less important. But if purchasing directly from the owner in a private sale, you can find out by simply asking the seller or your agent. If the property is in a state of disrepair, chances are that there are financial problems. Don't be afraid to offer a significant amount less. If the owner is buying another home and needs to close on the first one soon, again don't be afraid to offer less than their asking price.
How Long Has The Property Been On The Market?
A few years ago, a home that was on the market for several months was either priced too high or there was something significantly wrong with the property. Today, properties stay on the market for 90 days or more in many parts of the country due to the prevailing market conditions. Avoid making a lowball offer on a property that is fresh on the market unless you know it is going into foreclosure or just about to become foreclosed upon. However, feel free to make low offers on properties that have been on the market for a month or more. Those that have been on the market for over a year are owned by people who are willing to ride out the storm and will most likely not be sold for a low price.
Is The Property In Foreclosure?
If the property is bank owned, you should be prepared to offer a lot less than the asking price. Don't allow a real estate agent to sway you when it comes to making an offer. If they say, "I do not want to present such a low offer," tell them that you are prepared to find someone else who will. There are many real estate agents looking for a sale, especially in today's market. If the property is in foreclosure, offer at least 20 percent below the lender's asking price.
Invest in Multi-Family & Commercial Properties
Multi-family properties, such as apartment buildings, can be a good investment during a recession. They can provide a steady stream of rental income and are often more stable than single-family homes. Commercial properties, such as office buildings and retail spaces, may also be a good investment during a recession. These properties can provide a steady stream of rental income, and as businesses may struggle, it can also lead to lower rental rates and better negotiation terms.
Look for Undervalued Markets
Some markets may be more affected by a recession than others. Look for markets that have been hit hard by the recession and may be undervalued as a result. Real estate markets can take time to recover from a recession. Be patient and don't be discouraged if you don't see immediate returns on your investment. Consult with a real estate professional or a financial advisor before making any investment decisions. They can help you evaluate the risks and potential returns of different real estate investments.
Contrary to what you may have heard, the recession is the best time to buy a property. Always do your homework and don't be afraid to invest in real estate during a recession. It's important to remember that investing in real estate during a recession is not without its risks. It is important to do your research and understand the market you are investing in and have a long-term perspective. It's also important to have a good financial plan and a diversified portfolio.