We're not going to tell you where to go to find a real estate investment loan or good building contractor; you can find recommendations in those areas almost anywhere. Instead, we're going to focus on the best real estate websites that make it easier to perform due diligence when researching properties and simplify the process of finding, vetting, and managing tenants. A website is a key tool you can use to find real estate for sale. They are also an ideal place to share listings if you are a seller or an agent because it makes it easy for potential buyers to search for homes.
According to the annual survey conducted by the NATIONAL ASSOCIATION OF REALTORS® of recent homebuyers, for 43% of recent buyers, the first step that they took in the home buying process was to look online at properties for sale, while 18% of buyers first contacted a real estate agent. The survey also shows that the share of home buyers who used the internet to search for a home increased to an all-time high of 97%. 64% of recent buyers were very satisfied with their recent home buying process.
According to global statistics consolidator Statista, real estate websites are visited more than 120 million times each month, with dominant players like Zillow racking up 36 million unique visitors monthly. This shows that real estate websites are becoming very popular on the internet day by day. They add value to buyers, sellers, and investors.
Buyers can preview hundreds of homes within a few hours from the comfort of their couch. Home sellers can also list their houses which can be viewed by hundreds of shoppers in the market to buy a new home. In addition to it, sellers can find out what their home is worth, look up the sale prices of homes in their area, read up on real estate market trends, and connect with top professionals in the field at the click of a button.
The best real estate websites are those that are easily searchable online, have high-resolution images and weekly market updates, and all the information necessary for buyers and sellers. The websites should have a well-organized menu and an easy-to-navigate layout where visitors can quickly find listings they might be interested in.
Some of these sites can help real estate investors as well who don't have much margin for error when their mistakes have multiple zeroes on the end. When you need to find properties that are a bargain at the buy, don't cost a fortune to fix up, and can be sold for a profit, it requires having the best possible information at every step of the way.
22 Best Real Estate Websites For Buyers And Sellers in 2023
Here is the list of the 22 best real estate websites in 2023 for buying, selling, renting, or managing real estate. These websites provide a plethora of unique features, tools, data analytics, and automated software for real estate buyers, sellers, investors, and landlords. Some new and unique real estate websites have been made into the list which you may or may not be aware of.
1. Best Real Estate Website – Zillow.com
Zillow.com is one of the biggest and best real estate websites for people buying and selling homes. It is more than a website for letting you browse property listings, though its large MLS database is reason enough to make it to this list. It is unusual for letting you search specifically for foreclosures and newly built homes. We list it here because of its massive, free data sets. For example, it shows you historical home values for an area and projected property values by neighborhood.
It lets you see the average rents, too. They attract visitors by offering free advice on determining how much you can afford in rent and tips on how to fill out a rental application. Zillow has a large database of homes for sale or rent. This may let you find potential rental properties as well as learn the comparable rental rate for a neighborhood. In contrast, sites like Rentometer only let you estimate the rent for a given property. And Zillow helps you to find mortgage lenders, once you find a property you want to buy.
It can connect renters and landlords, as well. Furthermore, you should be checking the rental rates charged for comparable properties in the area so you don't charge too much and have the property sit vacantly. If you want to find properties in a given area, the Zillow "make me move" feature is invaluable. You can find properties that aren't officially on the market and make an offer. Zillow is free to buyers and sellers. It is a source to drive leads to the advertisers and makes money by charging advertising fees to agents, lenders, and other home service providers.
In addition to the for-sale and rental listings on Zillow.com;
Zillow now buys and sells homes directly through Zillow Offers, helping people move with less hassle and more control.
Zillow Home Loans, Zillow's affiliated lender, provides mortgage pre-approval and financing.
Zillow Closing Services, Zillow's affiliated title, and escrow provider offer title and closing services.
Zillow Premier Agent offers support through a trusted network of real estate professionals.
Zillow's consumer brands include Trulia, StreetEasy, and HotPads.
2. Best Real Estate Website – Realtor.com
Operated by Move, Inc., Realtor.com® offers a comprehensive list of for-sale properties, as well as the information and tools to make informed real estate decisions. It comes to our list of the best real estate websites because they provide a variety of valuable information. For example, it provides a quick snapshot of local markets like the median sale price and average price per square foot so you can estimate what a house is worth on the market in good condition.
It can show you the properties that just hit the market and the ones that have sat for months, nearly guaranteeing the sellers will take any reasonable offer. If you identify good prospects, the site can connect you with their real estate agent so you can arrange a tour.  It also offers homeowners a bevy of useful tools and resources through the My Home℠ dashboard.
This dashboard allows property owners to manage their homes like the important investment it is by tracking their home's value over time, researching and managing home improvements, and scouting other similar properties in the neighborhood.
While this site isn't the best one for listing a rental property, it should be on the list of sites where you add your newly available rental to maximize the number of possible tenants who see it. Realtor.com earns money primarily through advertising fees. The app and website are free to buyers and renters.
Here's what you can do with Realtor.com
ListHub: It helps you compete for listings by maximizing your online exposure across a network of 750+ real estate websites, including options for international exposure.
EssentialsSM Toolkit: With more than a million agents working nationwide, this toolkit from realtor.com® helps you rise above the crowd. It's a powerful way to begin building your brand and business online.
ConnectionsSM Plus: It is a complete lead generation system to get you in front of serious local buyers searching on realtor.com®. Receive high-quality buyer leads and the tools you need to respond quickly, make a connection, and keep them engaged throughout the process.
Market Reach: It creates automated, professionally-designed real estate ads to showcase your listings, brand, and community on Facebook and Instagram and then targets active and engaged home shoppers to help you fuel your pipeline with quality leads.
3. Best Real Estate Website – Redfin.com
Redfin is a real estate brokerage. The Seattle-based company was founded in 2004 and went public in Aug. 2017. Glenn Kelman is the CEO. Redfin's business model is based on sellers paying Redfin a small fee. The company claims that Redfin Agents close 3x more deals, so they have the experience to help you sell your home for top dollar.
As a seller, you can get more out of your home equity by selling for more in a hot market and a low listing fee. Through Redfin.com, you can give buyers an online interactive view of your home with no need for in-person viewings. They'll promote your home with email campaigns, premium placement across Redfin.com, and social media ads.
Redfin has deepened its technology beyond the initial search to make the home tour, the listing debut, the escrow process, the whole process, faster, easier and worry-free. They have given customers more value, not just by saving each thousand in fees, but by investing in every home we sell, by measuring our performance and improving constantly.
This real estate website strives to develop technology that improves the process of buying and selling a home every step of the way. Here are some of the best features. 
Redfin Estimate: It is a calculation of the market value of an individual home.
Redfin App: Peruse thousands of homes for sale, get detailed information on each and even schedule a home tour directly from the app.
Draw Your Own Search: On the Redfin iPhone app, draw a line around the exact area where you want to search for homes.
Redfin Home Dashboard: A comprehensive online resource for home sellers that provides real-time data on their homes.
Offer Insights: Real-time statistics and notes from Redfin agents about thousands of offers submitted on behalf of Redfin clients.
Redfin Hot Homes™: Informs Redfin users if a home is likely to sell in two weeks or less
Search by School: This shows all the homes for sale served by a certain school with one easy search.
Redfin Affordability Calculator: Provides an estimate of how much a homebuyer can spend on a home based on their location, income, down payment, and monthly debt.
4. National Association of REALTORS® (NAR)
The National Association of REALTORS® is America's largest trade association, representing 1.4 million members, including NAR's institutes, societies, and councils, involved in all aspects of the residential and commercial real estate industries. Their members include residential and commercial brokers, salespeople, property managers, appraisers, counselors, and others engaged in the real estate industry.
NAR also functions as a self-regulatory organization for real estate brokerage. The organization is headquartered in Chicago. The association has its code of ethics to which it requires its members to adhere. N.A.R. members belong to one or more of approximately 1,200 local associations/boards and 54 state and territory associations of REALTORS®. As of 2020, the NAR has over 1.38 million members worldwide, including 600,000 members in the United States.
One of the biggest advantages of using their website is the detailedness and authentication of housing data. They provide the latest real estate research and statistics that affect the industry. NAR governs the hundreds of local Multiple Listing Services (MLSs) which are the information exchanges used across the nation by real estate brokers. However, many MLSs are independent of NAR, although membership is typically limited to licensed brokers and their agents.
Research Reports: They do research on a wide range of topics of interest to real estate practitioners, including market data, commercial, international, home buying, and selling, NAR member information, and technology. There is a research division that collects and disseminates real estate data and conducts economic analysis to provide knowledge of the latest trends and statistics. Delivery of this information takes place via press releases, reports, presentations, and daily blog posts about the overall economy and housing market.
Housing Market Statistics: NAR produces housing statistics on the national, regional, and metro-market levels where data is available. National and regional housing statistics include existing home sales, pending home sales index, and the housing affordability index. The organization releases existing home sales monthly, providing national and regional price and volume statistics.
State & Metro Area Data: Here you can find real estate data for the state and metropolitan statistical area (MSA) in which you live and work.
Commercial Research: In this section, you can find "The annual Commercial Lending Survey," which provides insights into REALTORS®' commercial financing conditions. The report details liquidity conditions, market impact, funding sources, and respondents' comments.
The organization also works to protect private property rights, promote homeownership, and lobbies to maintain reasonable credit and other standards at the federal level.
5. Best Real Estate Website – Trulia.com
Trulia is a consumer brand of the Zillow Group. The company goes beyond the typical listings, by sourcing insights straight from locals and offering over 34 neighborhood map overlays, to give people a deeper understanding of what living in a home and neighborhood is like.
It also provides a transit score for each property, a value that allows to you identify properties that people who don't want to own a car will pay a premium for. The ranking of properties by their popularity should be seen as market research.
Know which property types or areas are seen as desirable, but don't get into a bidding war on "hot" properties. You can explore neighborhoods on Trulia by browsing original neighborhood photos, drone footage, resident reviews, and local insights to see if the homes for sale are right for you.
Here's what you can do with Trulia.com
6. Best Real Estate Website – Neighborhoodscout.com
Neighborhoodscout.com gives you the most accurate, comprehensive, neighborhood-specific crime, demographic, housing, school performance, and real estate trend and forecast analytics available today, with seamless coverage for the entire United States. Scout Vision™ Trends & Forecasts offer the most timely and accurate home price and home appreciation rate predictions for every micro-neighborhood in the U.S. With this comprehensive information, an investor can easily decide whether to buy, hold, sell, or lend on their property.
It reduces the amount of time spent searching for real estate by pinpointing the locations that best meet your specific criteria. As a paid user you get predictive analytics and exclusive data and insights for every neighborhood and address in the United States. It's unique in the way that it reveals the details about every Neighborhood in the U.S., address by address.
Here's what you can do with Neighborhoodscout.com
Crime Data: NeighborhoodScout Crime Analytics uses hundreds of sophisticated spatial algorithms to process 9 million+ reported crimes into nationally-comparable crime data of unprecedented accuracy, with complete coverage for every neighborhood and address in America.
Demographics: NeighborhoodScout Demographic Analytics derive insights from hundreds of raw inputs to produce one-of-a-kind data patterns for population, migration, lifestyle suitability, walkability, cultural character, education, incomes, ages, employment, diversity, and more. Indexed against national averages for comparison.
Real Estate Data: NeighborhoodScout Real Estate Analytics provides the only micro-neighborhood housing market insights with exclusive market rent prices by the number of bedrooms, house values, property taxes and effective tax rate, years of average rent needed to buy the average house, housing stock profiles, physical neighborhood setting, seasonal and year-round vacancy rates, owner/renter mixes, and more, all in one place.
Public School Ratings: NeighborhoodScout School Quality Ratings provide the only nationally-comparable school quality rating available today. Promotes easy benchmarked comparison of school quality between schools, school districts, property addresses, and neighborhoods in any state or location.
7. Best Real Estate Website – Rentcafe.com
Rentcafe.com is a website prospective tenants will visit to understand the market rates for rent in given areas. You'll learn what your prospective tenants expect to pay in various communities, which neighborhoods have a reputation for affordability and their expectations regarding lease terms. For example, this site informs them what they should expect to pay for utilities or how much more they'd pay for a lease that includes utilities.
Rentcafe is immensely helpful for renters as well. You can search for all types of apartments and also calculate how much rent you can afford. You can use their rent calculator to figure out how much you could spend on rent while keeping your finances in check. The calculator multiplies your gross monthly income by 20%, 30%, or 40%, based on how much you want to spend. You can use the slider to change the percentage of your income you want to spend on housing.
If you use the additional options, it deducts rent from your income and subtracts your debt, expenses, and savings from the remaining money, depending on which fields you filled in. The final number represents the money you have left to spend per month. The share of your income that should go towards paying your rent depends on many factors, the most important ones being your income level and where you want to live. Their rental income calculator starts with 30% as a standard for how much of your income you should set aside for rent.
They also have a Mobile App where you can check out listings posted by property managers and contact the property straight from the RENTCafé App – no intermediaries!
Here's what you can do with RENTCafe.com
8. Best Real Estate Website – Nolo.com
Nolo.com is a legal resource that every landlord should be referencing if they don't have a lawyer to consult. This website can provide information you can't do without such as the terms you must abide by in a lease written for a specific state, how you must handle deposits, and the rules you must follow if someone is late with the rent.
For example, the website shares the legal disclosures landlords must provide every tenant when you search for the regulations that apply to landlords in a particular jurisdiction. You can quickly check to see when and for what reasons a tenant can withhold the rent and when they can deduct repairs from the rent.
9. Best Real Estate Website – eRentpayment.com
The website eRentpayment.com provides several services that landlords can appreciate. One service the website provides is tenant screening. You can ask them to fill out online applications instead of dealing with paperwork. Through the eRentpayment.com portal, they can submit credit checks and background checks. Many landlords will appreciate the eviction report that tells you whether they've been evicted in the past few years.
Another service it provides is online payment processing. You can use the site to receive rental payments from each tenant, and it will send them automatic reminders if they are approaching the due date. You can customize late fees so that the late fees are charged at a unique level by property. The site charges only a few dollars per month rent payment to collect the payment and send it to you as well as generate the receipts for everyone involved that rent was, indeed, paid.
Many tenants will appreciate the fact that the site tracks rental payments to credit reporting agencies, allowing them to improve their credit by paying you on time. The site even allows your tenants to submit maintenance requests, whether you handle the issues themselves or route them to the appropriate contractor.
10. Best Real Estate Website – Mysmartmove.com
Mysmartmove.com is a site solely for background checks and credit checks of potential tenants. The basic package does a credit check against Transunion's database and pulls a National Criminal Background Report. The "Plus" package adds an eviction report. The "Premium" level includes a full credit report and estimates their income.
When you ask a prospective tenant to submit data for the report, you're sending the link from Mysmartmove to them. They fill out the necessary details and you receive the reports. They can be required to pay for the screenings to have the report submitted to you. This eliminates the need to process application fees, and you won't be handling their sensitive information.
Complaints about the site are that up to a third of applicants don't complete the background checks, but these may be the prospective tenants who don't want you to know that they have had prior arrests or evictions. The only caveat here is that not every state feeds arrest reports to their system.
You should require a background check of every adult in the household to get an honest assessment of the family since one partner may have clean credit and a criminal record but the other has been arrested and/or evicted.
11. Best Real Estate Website – The Local Tax Appraisal District Website
The United States has fifty states and thousands of local taxing jurisdictions. The local tax appraisal website provides a wealth of information to prospective landlords and property buyers. For example, data mining tools mine these sites to find people who own more than one home. Letters get sent to their primary residence with offers to buy the other properties they own.
While some of these offer letters go to landlords who don't plan on selling, they can drum up leads in the form of people who didn't plan on leaving their old residence but had to do something to pay the bills. This periodically results in turnkey properties that already have tenants in them being offered for sale.
These websites yield other information, as well. Are there tax liens against the property? Are there mechanics liens or a mortgage against the property? This can give you an idea of what legal mess needs to be untangled before you make an offer. What does the county or city say it is worth?
A property can certainly be worth less than this estimate because it is in dire need of repair, but the tax district's appraised value gives you an idea of what the authorities will use as the basis for your property tax bill unless you make a good case it is worth far less.
12. Best Real Estate Website – MLS.com
MLS.com is a free MLS search to find real estate MLS listings for sale by Realtors® and other realty professionals that are members of your local MLS Multiple Listing Service. MLS.com also features real estate news, common real estate questions and answers, real estate classes, mortgage information, and a mortgage calculator.
Find homes for sale, new homes and resale homes, new construction, acreage, lots, land, commercial property, and investment property. The company helps make it quick and easy for you to search and find real estate located all across the USA through its advertised real estate agents' websites.
MLS.com can help you find providers of many of the services needed in a real estate transaction. The real estate website features some of the best-known and most respected names in real estate.
13. Best Real Estate Website – NoradaRealEstate.com
Norada Real Estate Investments is a premier real estate investment firm providing investors with quality new and refurbished investment properties in growth markets throughout the United States. Founded in late 2003, they were the second nationwide provider of turnkey real estate – with properties as far south as Florida to as far north as Michigan.
Inc. Magazine ranked Norada Real Estate Investments as #925 on its annual list of the top 5000 fastest-growing private companies in America. The list represents a unique look at the most successful companies within the American economy's most dynamic segment — its independent small businesses.
Norada Real Estate Investments helps take the guesswork out of real estate investing. By researching top real estate growth markets and structuring complete turnkey real estate investments, they help you succeed by minimizing risk and maximizing profitability.
It offers investors fully refurbished as well as new construction residential properties ranging from single-family homes on up to fourplex multi-units. Their properties make sense the day you buy them. There is nothing that needs to happen for the property to be a good wealth-building investment. You can contact one of their Investment Counselors to ask any questions, or to discuss your investment goals.
14. Best Real Estate Website – Homes.com
Homes.com is also one of the best real estate websites where you can find all that you need to know about every phase in the home buying, selling, renting, and financing process. They've also compiled everything you need to know about how to rent a home – things to consider when renting a home-like choosing which amenities are important, what's your rental budget and how to calculate the costs of homeownership, understanding your rental agreement, and how to do a rental property walk-through.
With their finance section, they've created some money-saving tips and advice to make the process a little easier while helping new homeowners and those looking to refinance get familiar with their financial capabilities.
You'll also find useful information regarding how to understand your credit and what type of credit score you need to buy a home in addition to how to improve it. You can also find details about the components of a mortgage including the types of mortgage rates, how to understand mortgage down payments, and the steps to getting pre-approved by a lender.
15. Best Real Estate Website – Auction.com
Auction.com is the nation's leading online real estate marketplace offering over 30,000 discounted residential bank-owned and foreclosure home deals. It is also one of the best real estate websites which can help you reach your real estate investment goals by offering the largest selection of residential bank-owned and foreclosure homes. Auction.com's marketplace has streamlined distressed property transactions for buyers and sellers.
With the help of technology and data science, they have created an unrivaled transaction platform that has resulted in $39 billion in sales, 4.4 million registered buyers on Auction.com, 329,000 properties sold to date, 30,000 properties available for sale, 1,000+ employees serving the needs of buyers and sellers, and more than 15,000 auctions per year in all 50 states.
The buyers can bid and purchase properties using their superior technology platform. Buyers can receive convenient access to property information, exclusive inventory, personalized property matches, onsite and online education, and customer support throughout the entire process. The sellers receive the nation's largest and most reputable auction programs, an unrivaled marketing reach, and data intelligence and insights to move assets quickly.
16. Best Real Estate Website – Curbed.com
Since 2004, Curbed.com has been an integral part of the local news landscape online. They are uniquely primed to surface relevant local issues to a broad, national audience. Unlike a glossy shelter magazine, they see homes, streets, neighborhoods, and cities as inextricably related. Curbed.com covers 14 American cities, while their flagship site covers every place (and trend, and big idea) in between.
If you love where you live, chances are you feel as strongly about the new park on your corner as you do about your lack of a dishwasher or the sustainable properties of a concrete building in the desert. Curbed.com got you covered across 12 American cities, while our flagship site covers every place (and trend, and big idea) in between.
17. Best Real Estate Website – Activerain.com
Active Rain is a site similar to Bigger Pockets. It has more than three hundred thousand members. It is a real estate blog perfect for those who want to network with other real estate professionals, and they claim the world's largest storehouse of real estate knowledge with over 4 million blog posts on all things real estate.
It was designed specifically to suit the needs of the real estate industry, especially for those who are interested in blogging for business within the real estate industry or for consumers seeking real estate knowledge. This real estate site includes real estate agents and mortgage brokers. There are new real estate investors and established ones.
There are thousands of blogs by real estate investors, agents, and brokers. You can find articles on how to qualify for a commercial real estate mortgage to advise on cleaning up a hoarder's house. Their blogs include built-in lead capture systems, social sharing tools, SEO structured content, and the ability to post your blog on a website with extremely high domain authority.
18. Best Real Estate Website – Popstream.com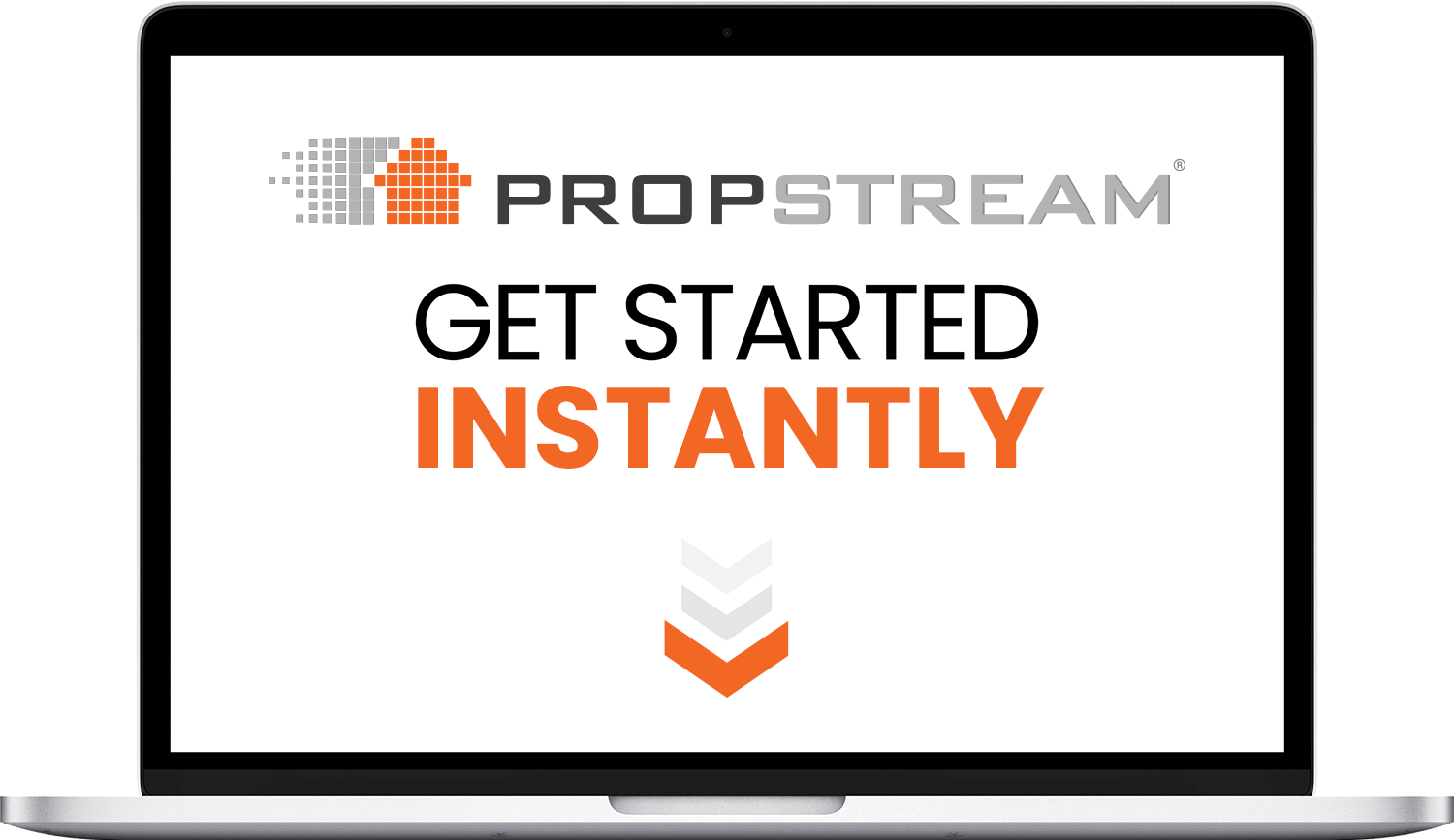 Popstream is a paid-access site. Its biggest benefit is allowing you to find distressed home sellers. The database can feed you leads from foreclosures, liens, and tax sales. You can compare this data to the MLS to find people who need to sell a home before it goes to foreclosure or those who probably need to sell to settle a divorce. There's far more information than a dedicated site like Foreclosure.com.
It offers more information than average on outstanding mortgage balances and lets you estimate the existing equity based on the property's estimated value. The website can help you create lists of potential properties for purchase and then send emails or letters to them. The website advertises its ability to help you research properties as you're "driving for dollars".
The Popstream mobile tool lets you track where you drive so you don't canvas the same area. And it lets you pull up data on the home right in front of you. PropStream offers its full-featured software access for a monthly cost of $97. For active real estate investors, profits from one deal found using the PropStream real estate software can wipe that cost out.
According to PropStream—Is The Only Professional Tool That Gives You The Data Software And Analytics To Solve Real-World Problems Across The Entire Country!
19. Best Real Estate Website – This Old House
There are plenty of projects best left to the professionals such as fixing that constantly flipping breaker or a plumbing problem. However, you may be able to fix any little issues yourself. This is where the website "This Old House" comes in. They show you how to fix many issues from stuck doors to leaking garbage disposals.
They provide information so you know when you need to hire a pro. They also give you the information you need to vet contractors, so you don't accidentally hire a fly-by-night operation. A side benefit is that you may save significant time and money repairing your own home.
For example, you can get a complete guide on what you need to know before putting a metal roof on your own home—the versatile looks, longevity, and peace of mind that come with a roof made of metal. The company serves over 15 million consumers each month with trusted home improvement information and expert advice.
The company boasts the two highest-rated home improvement shows on television in This Old House and Ask This Old House, the highly regarded This Old House Magazine, and a robust digital business at ThisOldHouse.com and across a myriad of platforms including social, podcasting, app, YouTube, and free ad-supported digital television. The brand continues to resonate with audiences across the world, as detailed by The New York Times, Salon, and The Atlantic.
20. Best Real Estate Website – SparkRental.com
SparkRental is one of the best real estate websites for landlords. It offers property management software services through the web portal. These tools are perfect for landlords with one to fifty rental units. For example, you can use their site to run background checks and credit reports. It lets you collect rent online or create state-specific leases.
You can report their rent payments or non-payment to credit bureaus. You can track expenses.  One point in favor of SparkRental is that you can compare prices for services like HVAC repair and roof replacements against their price tables. The site has some content on real estate investing and property management.
However, they made our list of the best real estate websites because of their property management tools. From posting your vacant rental listings to many websites with one click to fast & easy tenant screening to powerfully-protective leasing documents, they have you covered. Their ongoing property management software includes online rent collection, expense tracking and ledgers, simple (and recorded!) communications with renters, property photo and legal document storage, and much more.
Here's what you can do with Spark Rental
21. Best Real Estate Website – Stessa
Stessa is an alternative to SparkRental, though it has a few unique tools in its portfolio. Stessa helps rental property owners easily track, manage, and communicate the performance of their investments. As investors themselves, they created Stessa to easily keep track of property performance, finances, and the paper trail that comes with real estate investing–in one place.
The best thing about Stessa: Stessa is 100% free. Their goal is to provide powerful tools to the investor community at the lowest possible cost. That being said, they do offer optional, premium services for real estate investors for a fee, to assist with things like rent analysis, mortgage financing, and market research.
They allow investors to track the financial performance of individual properties and your real estate portfolio as a whole. This is similar to Quicken letting you see the total year-over-year return on your stock portfolio while allowing you to see the returns for each investment. Stessa provides many rental real estate management tools.
For example, you can connect payment accounts and property management accounts to Stessa. Now you can pull up a report and see who hasn't paid the rent this month out of your 40 tenants, or you could see who has a history of making late payments. Stessa is unusual among real estate websites for letting you create custom reminders and reports. Set up a notification that the tenant is late for the second time so you can file for eviction. Or let it give you personalized recommendations based on your unique real estate portfolio.
Here's what you can do with Stessa
22. Best Real Estate Website – Land Watch
Most real estate websites are aimed at those who want to buy or rent out existing housing stock. What if you want to invest in a piece of land? You might want to buy it to develop it, or you may hope to resell the property later. LandWatch is one of the best real estate websites for finding raw land. It is the leading and largest site dealing in rural properties, land for sale, hunting land, farms for sale, ranches, log cabins, development sites, and homesites for vacation, recreation, or investment purposes.
Furthermore, it allows you to find properties that are bank-owned (think: bargain basement prices) or have owner financing. In the latter case, you don't have to worry about qualifying for a bank loan. Another benefit of LandWatch is that it periodically hosts land auctions. While Land Auction is primarily raw land, you can also search for commercial real estate. You can also advertise on their platform and reach land buyers searching for property across their network of leading rural real estate websites: LandWatch, Lands of America, and Land And Farm.
Summary
Anyone can search the MLS or read a thousand entries on Craigslist. Use the best real estate websites to find properties, sell them, and manage them in the interim. No one website provides all of the information you need, not even when they are theoretically competing with each other. Use the information that these best real estate websites provide so that you can perform thorough research on any prospective house or investment property before you make an offer.