Invest in Real Estate With No or Little Money
In this article, we'll go over the 10 best strategies for investing in real estate without a lot of money or experience. You will gain some insight into how to begin investing in real estate without spending hundreds of thousands of dollars. Investing in real estate refers to any property owned solely to generate profit, either through rental income or through market value appreciation. There is no such thing as no money down in real estate because the money has to come from some source. If you want to invest in real estate with little or no money, you need to develop the ability to recognize, understand, and even take advantage of other people's money.
You will still need little money for making a down payment when opting for financing real estate through conventional loans. A real estate is an asset form with limited liquidity relative to other investments. Any type of real estate investment requires some amount of capital and is also highly cash flow dependent to call it a profitable investment. Investing in real estate by using others' money is the stamp of authenticity for some of the most successful people in the real estate investing business.
Why? Mainly because these successful investors have grasped the art of investing in real estate with no financial input at all. For financially strapped investors and new investors, investing in real estate with no money is an attractive way of testing the waters. Moreover, all this can be done without necessarily having the credit or financial capabilities to do so. Experienced real estate investors, on the other hand, have realized that making use of other people's money frees their cash for other investment opportunities and also clears up their available funds.
Investing in real estate is a great step towards achieving that much-desired financial freedom. If you want to start earning a consistent & reliable passive income, you need to start investing in real estate. I know many people struggle with these trite questions – how do I start investing in real estate or where to get that "cash" to buy a property? This is the question that haunts many people who want to invest in real estate but have never invested before. Investing in real estate is a tried and tested way of building wealth. Forget the infomercials on tax liens or books talking about how you get a house free from the government.
10 Best Ways to Invest in Real Estate With Little or No Money
1. Purchase Money Mortgage/Seller Financing
The first proven way to invest in real estate with no money is through seller financing. When buyers are unable to secure a loan from financial institutions, they may opt to seek real estate financing from the sellers. With conventional real estate transactions, the buyers will provide the sellers with the cash, to gain ownership of the property. However, with a purchase money mortgage, the seller extends finances to the buyer. The buyers will then repay the sellers, for the agreed terms.
2. Investing In Real Estate Through Lease Option
The second proven way to invest in real estate with no money is through the lease option. Under the lease option, the property owner charges the buyer a monthly or yearly premium, in the form of higher rental payments. The excess rental fee will then be channeled toward the purchase price. With this type of agreement, the investor can purchase an investment in real estate using a slightly higher rental fee.
3. Hard Money Lenders
If you have no money to invest in real estate you can opt for hard money lending as a viable funding option. Instead of coming from a bank, the funds used in real estate investment will come from groups or private individuals. Since these types of loans do not necessarily need to go through corporate procedures, they tend to have fewer qualification requirements. This, in turn, means that they can be secured fast. Moreover, private lenders might be more than willing to back up risky projects.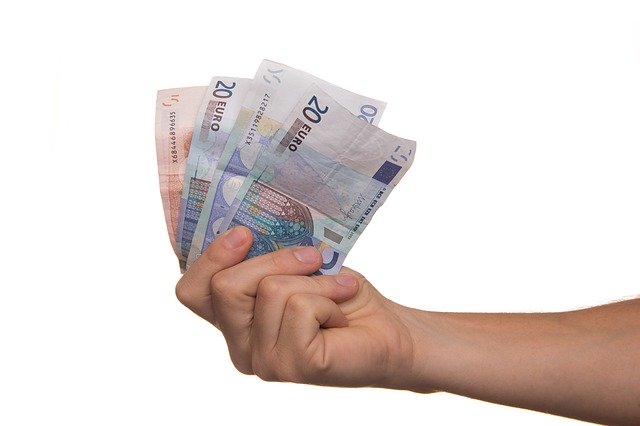 Therefore, the interest charged on hard money loans is higher since lenders are taking greater risks and the terms are normally 12 months or less. Hard money loans require the borrower to cover closing costs, application fees, appraisal fees, and any other costs associated with the purchase of a property. Real estate investing is an ever-evolving industry. Real estate is said to be one of the best investments that an individual can make. Click on the link for the ten best real estate books that will get you started in 2020.
4. Microloans
There are a variety of new financing options that have opened up the market for new real estate businesses to profit. As the name suggests, microloans are normally geared towards startups or newer businesses, which require resources to generate further growth. Microloans are much smaller than what traditional financial institutions offer. The lower balances will, in turn, mean these programs are less strict in their qualification requirements i.e. credit score. A microloan is a good funding option to invest in real estate with no money.
5. Forming Partnerships to Invest in Real Estate With Little Money
Real estate partnerships are common for investing in real estate with little or no money. If you want to invest in a property, but the price tag is out of range, then an equity partnership may be what you need. An equity partner is an individual whom you bring into a transaction, to help finance a property. There are different ways that partnerships may be structured, and thus it is up to the buyer and the partner to agree on a more viable structure.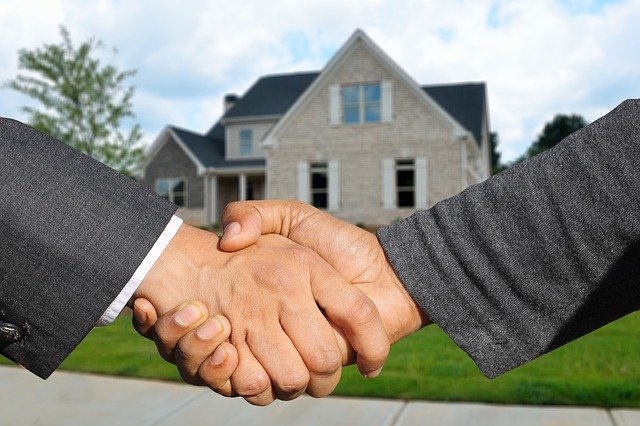 6. Home Equity Loans
If you have no money for your second investment in real estate, you can go for Home Equity Loans. The majority of investors tend to capitalize on the equity of their primary home, and then use it to finance the new property. Banks and several other financial institutions offer different products such as Home Equity Line-of-Credit and Home Equity Installment Loan, which allows buyers to capitalize on the equity that they already have. If you have just started in real estate investing, you can click on the link and read our blog "All About Real Estate Investing For Beginners." It will teach you the most important guidelines which are inevitable if you wish to succeed in residential real estate investing.
7. Trade Houses
Trading houses is another viable way of acquiring new property. By trading an old property with a new property, you will not only be able to acquire a new property but also avoid the capital gains associated with the selling of a property. This is another proven way to invest in real estate with no money. With that said, buying an investment property for sale with no money down is not a new phenomenon.
Also, it is clear to us that there is no such thing as no money down in real estate investment because the money is going to come from somewhere. Apart from the ways discussed above, there are several other ways to buy an investment property with no money down. Invest in real estate today, by choosing any of the approaches discussed above. You may also like to read our blog on "Buying Rental Properties With No Money Down."
8. Special US Govt. Schemes Like USDA Loans
With an end goal to fill underpopulated zones of the U.S., the U.S. Department of Agriculture's Rural Development office gives mortgages with down payments as low as 0%. These loans are offered only in towns with populations of 10,000 or less. All things considered, 10,000 is very sizable for most towns, so 97% of the U.S. is secured.
USDA loans are zero-down-payment mortgages for rural and suburban homebuyers. These loans go to those who qualify as having a low or moderate income. They're mainly for borrowers who aren't wealthy and can't get a traditional mortgage. To check whether your area qualifies for this loan, you can visit USDA.gov and read its terms and conditions.
9. SBA Loans For Investing in Commercial Real Estate
The SBA works with lenders to provide loans to small businesses. If you're looking to purchase commercial real estate, the SBA 504 loan is the best choice. An SBA 504 loan is commercial real estate financing for owner-occupied properties. Business Administration or SBA loans require only a 10 percent down payment by the small business owner and funding amounts range from $125,000 to $20 million. With an SBA 504 loan, money can be used to buy a building, finance ground-up construction, or build improvements.
10. By Owning Shares of Real Estate Investment Trusts
A REIT is a real estate investment trust. REITs have several advantages, the foremost being liquidity. If you own 20% of an apartment building, you cannot get your money out unless someone else buys your share or the property is sold. When you own shares in a real estate trust, it is generally as easily sold as shares of stock. You can buy targeted real estates investment trusts such as those in firms that build medical buildings, nursing homes, malls, and industrial parks. It is easier to diversify your holdings by owning a variety of REITs, and you never have to manage anything.
The modest downside is that they take a chunk of the profits in administrative overhead before distributing the remainder to shareholders. A related financial product is the real estate mutual fund. These mutual funds are more liquid than REIT shares. They are more diversified, too. They may invest in REITs, the publicly traded shares of homebuilders, and companies that sell building supplies. Real estate ETFs are simply ETFs that invest in the same sorts of businesses. A REIT ETF is an E TF that invests in REITs. You'll have lower returns, but there is less risk than investing in a REIT. In every case, you don't have to invest in real estate directly, much less manage it.
Conclusion
Real estate investing is the purchase, ownership, management, rental, and/or sale of any type of real estate for profit. It is a good idea because real estate offers a unique combination of safety, steady cash flow, and strong odds of high capital gains. You may earn less than investing in the stock market at its peak, but neither can you lose everything. A well-planned and executed real estate investment can generate an ongoing passive income, and it can prove to be a good long-term investment if the property value increases exponentially over time.
You may even incorporate it into your entire wealth-building strategy. If you're new to real estate investing, it's critical to read good real estate books and learn from experienced investors who have made millions by investing in some of the country's best real estate markets. Following the housing market decline in 2007, single-family rental properties became favorable options for investors, saving in construction or refurbishment prices.
The quick turnaround for an owner to rent out their property means cash flow is almost immediate. For a majority of investors, it is one of the most important decisions they will make. Therefore, choosing a real estate professional/counselor continues to be a vital part of this process. They are well-informed about critical factors that affect your specific market areas, such as changes in market conditions, market forecasts, consumer attitudes, best locations, timing, and interest rates.
NORADA REAL ESTATE INVESTMENTS strives to set the standard for our industry and inspire others by raising the bar on providing exceptional real estate investment opportunities in the U.S. growth markets. We can help you succeed by minimizing risk and maximizing profitability.
This article aimed to educate investors who are keen to invest in real estate with little or no money. Purchasing an investment property requires a lot of studies, planning, and budgeting. Not all deals are solid investments. We always recommend doing your research and taking the help of a real estate investment counselor. Keep your expectations realistic, and do your homework and research before making any decisions, just like you would with any other investment.
---
References
https://www.biggerpockets.com/forums/50/topics/77768-10-ways-to-buy-an-investment-property-with-no-money-down

http://www.4smartmoney.com/benefits-real-estate-financing