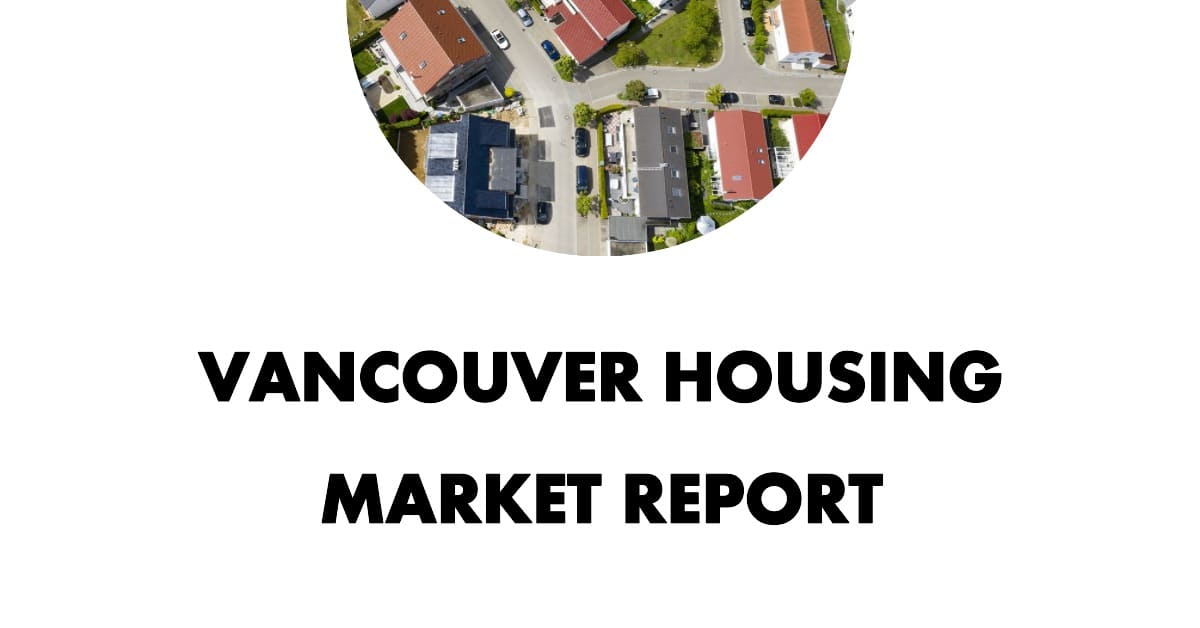 The Vancouver housing market has always been a topic of interest and debate, known for its stunning scenery and high real estate prices. In this comprehensive update, we'll delve into the recent trends, figures, and key factors shaping the Greater Vancouver housing market as of August 2023. From average home prices to regional breakdowns and future predictions, we'll cover it all.
Current Vancouver Housing Market Report 2023
The Vancouver housing market, as of November 3rd, 2023, is experiencing a shift towards a buyers' market, driven by an influx of new listings. Let's break down the key statistics:
Market Summary
New Listings: The market saw a surge in new listings, contributing to the shift towards a buyers' market.
Average Home Price (Greater Vancouver): The average home price in Greater Vancouver reached $1,299,503, marking a 5.5% annual increase and a marginal 0.1% monthly rise.
Benchmark Price (Metro Vancouver): The benchmark price for homes in Metro Vancouver experienced a 0.6% monthly decrease but showed a significant 4.4% yearly increase, reaching $1,196,500.
Specific Housing Types
Let's delve into the performance of different housing types in Vancouver:
Detached Homes: The average price for detached homes increased by 10% year-over-year, reaching $2.24 million.
Attached Homes: The average price for attached homes saw a slight decrease of 0.2% year-over-year, amounting to $1.21 million.
Condo Apartments: Condo apartment prices witnessed a 5.4% year-over-year increase, reaching $811,000.
Long-Term Trends
Vancouver's housing market has been characterized by its high prices, with the benchmark price exhibiting a 25% increase over three years. Despite this, it remains 5.2% lower than the all-time high recorded in April 2022.
Comparing Vancouver with Toronto, both markets have seen significant growth over the past five years. Vancouver's benchmark price increased by 23%, closely aligning with the CPI inflation of 19%. Meanwhile, Toronto experienced a remarkable 45% growth, achieving a CAGR of 7.8% despite a 17% decline from its peak in March 2022.
Regional Analysis
Metro Vancouver, alongside the Greater Toronto Area, stands out as one of the most expensive housing markets in Canada. The benchmark price of $1,196,500 places Metro Vancouver in a competitive position.
Active Listings and Ratios
Examining the market activity, there were 11,599 active listings at the end of October 2023, a 13% increase compared to the previous year. New listings also rose by 15% year-over-year, exceeding the long-term average.
The sales-to-active listings ratio (SALR) and sales to new listings ratio (SNLR) provide additional insights. With an SALR of 17%, the market is currently favoring buyers, especially when compared to higher ratios in July and June. The SNLR of 43% for October 2023 indicates a balanced market, with ratios below 40% interpreted as a buyers' market and between 40% and 60% considered balanced.
Vancouver Housing Market Forecast
October 2023 has witnessed a nuanced scenario in the Metro Vancouver housing market, where key indicators suggest a market that is holding steady amidst changing dynamics. Let's delve into the critical trends and forecasts shaping the real estate landscape in the region.
Resilience Amidst Supply Surge
Despite a surge in newly listed properties, the Metro Vancouver housing market remains resilient. According to the Real Estate Board of Greater Vancouver (REBGV), residential sales in October 2023 totaled 1,996, marking a 3.7 per cent increase from the same period in 2022. However, this figure remains 29.5 per cent below the 10-year seasonal average, indicating a market that is below its long-term performance.
"With properties coming to market at a rate roughly five per cent above the ten-year seasonal average, there seems to be a continuation of the renewed interest on the part of sellers to participate in the market we've been watching this fall," notes Andrew Lis, REBGV director of economics and data analytics. "Counterbalancing this increase in supply, however, is the fact sales remain almost 30 per cent below their ten-year seasonal average, which tells us demand is not as strong as we might expect this time of year."
Increasing Choices for Buyers
The supply side of the equation has seen a notable boost, with 4,664 detached, attached, and apartment properties newly listed for sale in October 2023. This marks a significant 15.4 per cent increase compared to the same month in 2022 and is 4.8 per cent above the 10-year seasonal average.
The total number of properties currently listed for sale on the MLS® system in Metro Vancouver is 11,599, reflecting a 12.6 per cent increase compared to October 2022 and is slightly above the 10-year seasonal average.
Market Balance and Price Trends
Examining the sales-to-active listings ratio for October 2023, we find it standing at 17.9 per cent across all property types. This ratio is considered a crucial indicator, suggesting that the market is moving towards more balanced conditions. Notably, the multifamily segment remains more active than the detached segment.
Analysis of historical data reveals that there is downward pressure on home prices when the ratio dips below 12 per cent for an extended period. Conversely, upward pressure on prices is observed when the ratio surpasses 20 per cent over several months.
"While the highest borrowing costs we've seen in over a decade continue to constrain affordability, a silver lining for buyers is that price increases have abated with these more balanced market conditions, meaning purchasing power is holding steady for the moment," remarks Andrew Lis.
Benchmark Prices and Property Type Dynamics
The MLS® Home Price Index composite benchmark price for all residential properties in Metro Vancouver is currently $1,196,500. This represents a 4.4 per cent increase over October 2022 and a marginal decrease compared to September 2023.
Breaking down the data by property type, detached homes have a benchmark price of $2,001,400, marking a 5.8 per cent increase from October 2022. Apartment homes, with a benchmark price of $770,200, show a 6.4 per cent increase, while attached homes, with a benchmark price of $1,100,500, reflect a 6 per cent increase from October 2022.
---
Sources:
https://wowa.ca/vancouver-housing-market

https://www.rebgv.org/market-watch/monthly-market-report/september-2023.html