Will the Rental Market Crash in 2023?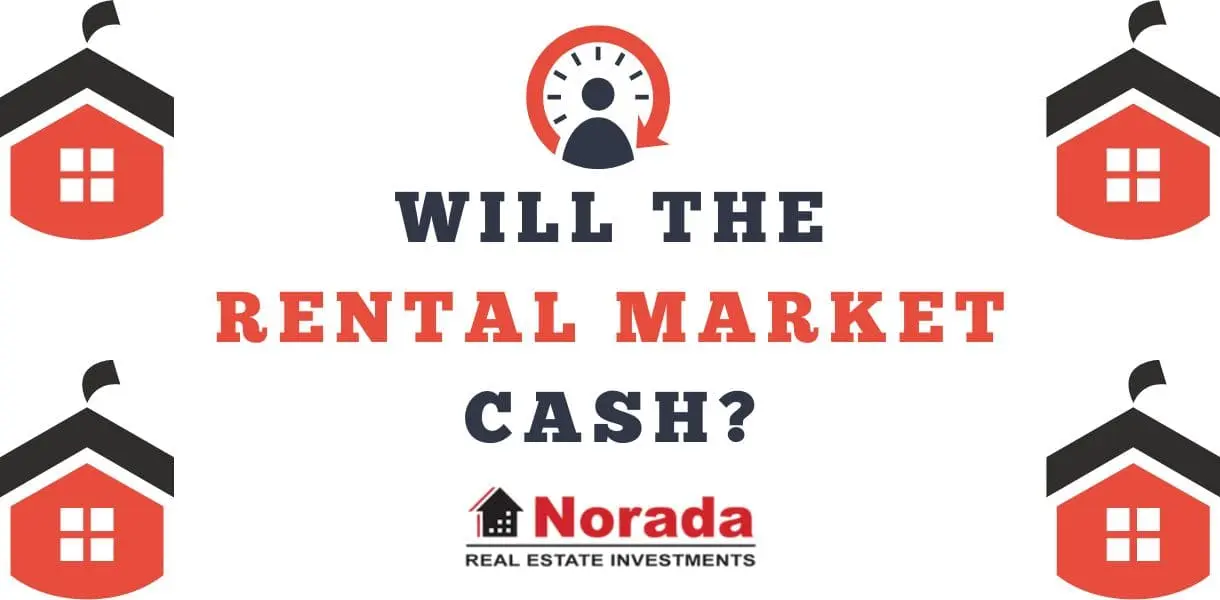 Welcome to our blog post on rent prices across the United States. Rent prices have been a hot topic of discussion, especially as the cost of living continues to rise in many areas. In this post, we'll take a closer look at the current state of rent prices at a national level and examine the current trends and data to help understand whether the rental market will crash in 2023. Whether you're a renter, a landlord, or simply curious about the state of the rental market, you'll find valuable insights and data in this post. So, let's dive in.
The rental market has been through a lot in the past three years. With the onset of the pandemic, many people migrated to new cities, traveled while working remotely, and upgraded their living situations, leading to a historic wave of migrations and dizzying rent hikes. Zumper's National Rent Report points out that even with the unprecedented events of the last month, including the collapse of two banks and yet another interest rate hike, the rental market continues to inch toward normalcy.
The report also highlights some notable trends in the market. For one, rental supply is up in many markets thanks to long-awaited new inventory coming online. However, competition for rentals remains strong because high-interest rates have pushed many Americans out of the buyer's market. Consumer confidence is declining, leading many to move in with family or roommates and put off moving; yet, interest in digital nomadism shows no sign of slowing.
Before the pandemic, March through September were the busiest months for moves, and prices tended to dip slightly during the slower winter months. This month's report shows 43 of Zumper's top 100 cities posting modest month-over-month increases in one-bedroom median rent, 19 flat over last month and 39 down. Zumper CEO Anthemos Georgiades explains, "We're seeing the first sprouts of normalcy after three years of wild unpredictability.
The pandemic brought about a Grand Reshuffling as Americans tried out new cities, traveled while working remotely, and upgraded their living situations while they felt confident in the economy. Those trends will take time to unwind fully, but the days of steep price hikes across the board are behind us."
Two notable cities highlighted in the report are Austin and New York City. Austin became one of the country's hottest Zoomtowns during the Grand Reshuffling, with a stream of new residents, many from tech hubs like San Francisco, who considered Austin a relative bargain. Austin's one-bedroom median price peaked at $1,720 in September last year.
Since then, the realities of an undersupplied market and return-to-office policies have set in, leading to a 4.2 percent drop in median rent to $1,600 this month. Austin's two-bedroom median is down 3.9 percent over last month to $1,990. Demand from new transplants is ebbing as many tech workers are called back to the office, either full-time or on a hybrid schedule.
This trend is reflected in Austin's for-sale housing market, too, as houses for sale in the city spent an average of 84 days on the market this February, compared to 28 days the same time last year. Still, Austin remains Texas's most expensive rental market, and rent hikes will likely continue to decelerate.
New York City, on the other hand, has seen six straight months of modest declines in rent prices, even though it remains the country's most expensive rental market. Zumper's report notes that after an early-pandemic dip in rent prices, thanks to wealthy residents fleeing, in-migrations to the Big Apple soon surpassed pre-pandemic numbers.
New York City's one-bedroom median rent is an eye-popping $3,370, but that number is down for the sixth month in a row. The city may have hit a rent ceiling, but it is likely to hold its spot as the most expensive city in the country. Seasonality will likely become more evident in the late spring and throughout summer as more people move to the area and keep prices high.
Overall, Zumper's report shows that the rental market is slowly returning to normal after three years of wild unpredictability. While prices remain high in many cities, there are signs of deceleration and a return to seasonal trends. As always, though, it's essential to do your research and stay informed about the rental market in your area before making any big moves. Keeping an eye on trends and being prepared to negotiate can save you money and help you find the right rental for your needs.
Rent Price Trends Across the United States
According to Rent.com's data, rent growth continued to slow in February 2023, with year-over-year increases dipping to 1.70 percent. This was the lowest yearly growth number in 20 months and the sixth consecutive month of single-digit increases. However, yearly growth sustained double-digit increases for 11 months from October 2021 to September 2022.
Monthly rent changes fell for the fifth time in the last six months, dropping by -0.25 percent from January to February. The dip was the smallest decrease over that span, representing only a $5 shift in the price level. Over the last six months, monthly rent changes averaged -0.96%, more than 0.70% lower than February's change.
The national median rent is now $1,937, down from $1,942 in January. It is the lowest median rental price since February 2022, when rents were $1,904. Prices peaked in August 2022 at $2,053, after rising above $2,000 for the first time in May of that year. February's rent level represents a 5.65 percent decrease from August's peak.
State Rent Price Trends
At the state level, median rents were down in 60 percent of markets in this study month over month. The largest decreases were mostly in the Northeast, including Connecticut (3.32 percent), Rhode Island (2.27 percent), and New York (1.95 percent). Oregon also saw monthly decreases near two percent, while Utah and Oklahoma registered decreases close to 2.5 percent.
Just over 16 percent of state markets were down year over year. Of the states that saw yearly decreases, three were in the Mountain West, where rents rose steadily over the pandemic as renters sought more space away from expensive metros along the West Coast.
Of the states that saw the largest yearly increases, four of the top five were in the South. New Hampshire saw the steepest increase at 23.92 percent. In the Midwest, the Dakotas along with Iowa also saw significant yearly increases.
Metro Areas Rent Price Trends
Among the 50 most populous U.S. metropolitan areas, Raleigh-Cary, NC, saw the most significant yearly rent increase for the second month at 19.01 percent. Three other metros — Pittsburgh, PA (16.39 percent), Memphis, TN (16.22 percent), and Buffalo, NY (15.91 percent) — also saw yearly increases above 15 percent. The steepest monthly decline was in Stamford-Norwalk, CT, at -2.62 percent.
Broad Trends in the Rental Industry
Broad trends across the rental industry, including increased vacancy rates, new inventory, a cooling housing market, and demand below seasonal norms, are driving price slowdowns. But so too are price comparisons that today are also being measured against rents that had increased by historic levels just a year ago.
Rents in February 2022 had grown 16.50 percent from the year prior. The increases added $270 to monthly rent bills, rising from $1,635 to $1,904. From February 2021 to February 2023, rents grew by 18.47 percent, a $302 price increase. Since the beginning of the pandemic, renters have been seeking more space and flexibility, leading to a surge in demand for single-family homes and apartments in suburban and rural areas. This trend has also led to a decrease in demand for apartments in urban areas, where many people have been working from home and no longer need to live close to their offices.
As more people return to the office and life returns to normal, it's unclear whether this trend will continue or if renters will begin to return to urban areas. However, there is some concern that the increasing supply of rental properties, combined with decreasing demand, could lead to a rental market crash in the future.
What Do These Trends Mean for Renters?
Based on the trends and data presented, it does not appear that the rental market will crash in 2023. While rental prices have moderated and growth has slowed down, there are no indications of a significant decline. In fact, some areas are still experiencing significant yearly rent increases.
For renters, the current trends may mean that they will have more negotiating power when it comes to rental prices and lease terms. With increased vacancy rates and cooling demand, landlords may be more willing to negotiate rents and offer concessions. However, renters should still be prepared for rent prices to remain high, especially in areas with strong job markets and limited housing inventory.
Overall, while the rental market is expected to continue to slow down, a crash does not appear imminent. Renters should stay informed about trends in their local market and work with their landlords or property managers to negotiate the best possible rental terms.
While there are some concerning trends, such as decreasing demand and increasing supply, there are also factors that could help to stabilize the market, such as a strong economy and continued population growth. As with any investment, it's important to carefully consider the risks and do your research before making any decisions.
https://www.zumper.com/blog/rental-price-data/

https://www.rent.com/research/average-rent-price-report/