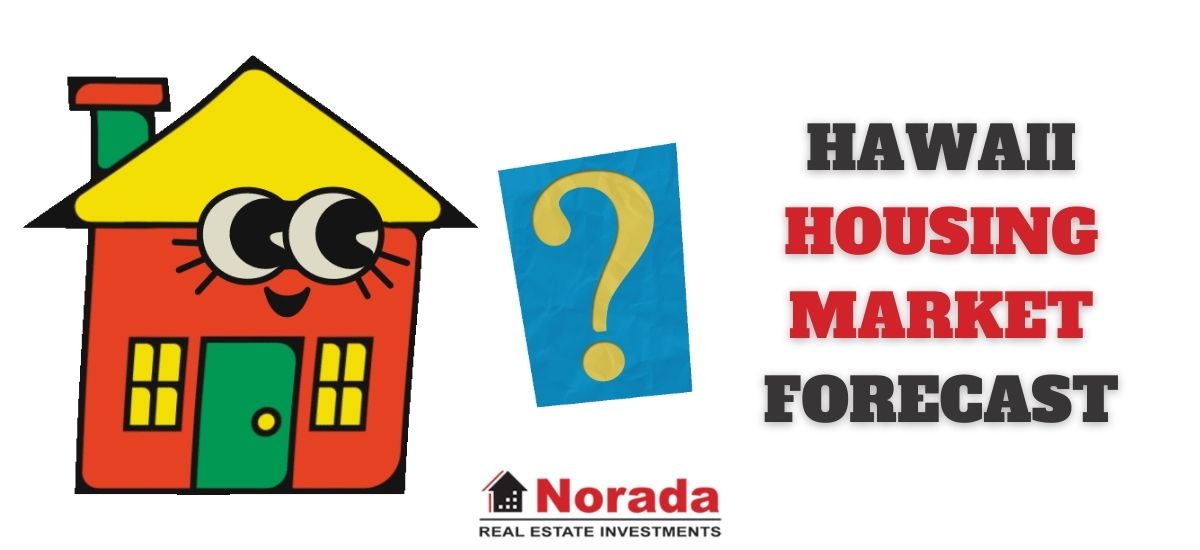 The housing market in Hawaii, renowned for its natural beauty and unique culture, has recently witnessed shifts in prices, sales volume, and inventory levels. This article delves into the latest trends and forecasts shaping the Hawaii housing market, examining the impact of factors such as home values, sales dynamics, and the forecast for the coming months.
Current Hawaii Housing Market Overview
Recent data reflects notable changes in Hawaii's housing market:
Redfin Insights: In July, Hawaii experienced a year-over-year decrease of 1.6% in home prices. Simultaneously, the number of homes sold declined by 20.4%, while the available inventory dropped by 10.2%. These figures signify a changing market landscape with potential implications for buyers and sellers.
Zillow Insights: The average home value in Hawaii currently stands at $836,677, reflecting a 1.8% decrease over the past year. Notably, properties are moving swiftly, with an average of 18 days from listing to pending sale as of July 31, 2023.
The median sale-to-list ratio, which is at 0.994 as of June 30, 2023, indicates that properties are generally selling close to their list prices. Moreover, sales data shows that 24.1% of sales closed above the list price, while 52.3% closed below the list price as of June 30, 2023.
Hawaii MSA Housing Market Forecast
Looking ahead to the forecast by Zillow for the Hawaii housing market, data projects growth across key regions by July 2024:
Urban Honolulu: Predicted growth rates of 0.4% by August 2023, 0.6% by October 2023, and a significant 2.8% by July 2024.
Hilo: Anticipated growth rates of 0.9% by August 2023, 1.8% by October 2023, and 7% by July 2024.
Kahului: Expected growth rates of 0.8% by August 2023, 1.5% by October 2023, and 7.4% by July 2024.
Kapaa: Projections of growth rates at 0.9% by August 2023, 2% by October 2023, and 7.2% by July 2024.
Key Questions and Considerations
As the Hawaii housing market experiences fluctuations, several important questions and considerations arise:
Are Housing Prices Dropping in Hawaii? Yes, recent data indicates a decline in home prices, attributing this trend to various market dynamics.
Is Now a Good Time to Buy a Home in Hawaii? The market's changing conditions may offer opportunities for buyers, but careful analysis and timing are essential.
Real Estate Outlook for Hawaii in 2023: The outlook suggests potential growth, especially in specific regions, as indicated by the forecast data.
Real Estate Problems in Hawaii: Challenges include price fluctuations, market uncertainty, and the need for informed decision-making.
Is Buying Property in Hawaii Worth It? While Hawaii's allure remains strong, the decision to invest should be based on thorough research, financial planning, and long-term goals.
Why is Hawaii So Expensive Right Now? Hawaii's remote location, limited land availability, and high demand contribute to its elevated real estate prices.
Tips for Buying a Home in Hawaii
Purchasing a home in Hawaii, with its breathtaking landscapes and unique lifestyle, is a dream for many. However, this dream also comes with distinct considerations due to the state's particular housing market dynamics. Whether you're a local looking to invest or a newcomer seeking your piece of paradise, these tips will guide you through the process.
Key Tips
Research and Budget: Hawaii's real estate market is diverse, with variations in prices across islands and neighborhoods. Research property values, cost of living, and potential expenses such as property taxes and maintenance. Establish a budget that aligns with your financial situation and goals.
Local Real Estate Agents: Partnering with a knowledgeable local real estate agent is essential. They understand the nuances of the market, such as Hawaii's unique regional trends, zoning regulations, and potential challenges. Their expertise can help you make informed decisions.
Consider Property Types: Hawaii offers an array of housing types to suit different preferences. Choose between single-family homes, condos, townhouses, or even co-op housing based on your lifestyle, family size, and long-term plans.
Location Matters: The islands of Hawaii offer diverse neighborhoods, each with its own character. Consider factors like proximity to beaches, schools, workplaces, and amenities. Research local communities to find a location that resonates with your lifestyle.
Financing and Pre-Approval: Secure mortgage pre-approval before you begin house hunting. This not only sets a clear budget but also demonstrates your seriousness to sellers, making your offers more competitive.
Inspections and Due Diligence: Given Hawaii's susceptibility to natural disasters like hurricanes and tsunamis, thorough property inspections are crucial. Engage professionals to assess potential risks and ensure you're making an informed decision.
Understand Leasehold Properties: In Hawaii, some properties are leasehold, meaning you own the building but lease the land it sits on. Understand the terms of the lease, its duration, and any potential implications for resale value.
Tips for Selling a Home in Hawaii
Selling a home in Hawaii can be both a rewarding and challenging experience. The allure of Hawaii's natural beauty combined with its unique housing market dynamics requires careful planning to attract potential buyers and maximize your property's value.
Key Tips
Pricing Strategy: Collaborate with a local real estate agent to determine a competitive listing price. Overpricing can deter buyers, while underpricing may lead to missed opportunities. The agent's insights into recent sales and market trends are invaluable.
Enhance Curb Appeal: Hawaii's stunning surroundings set high expectations for property aesthetics. Invest in landscaping, fresh paint, and exterior upgrades to create an inviting first impression.
Highlight Unique Features: Emphasize what makes your property special. Whether it's panoramic ocean views, a private garden, or proximity to attractions, showcase these features in your listing.
Stage Thoughtfully: Staging your home can help potential buyers visualize themselves living there. Clear clutter, rearrange furniture for optimal flow, and use neutral decor to create a welcoming atmosphere.
Online Presence: In the digital age, a strong online presence is essential. Utilize professional photography and well-crafted descriptions to showcase your property's beauty across various listing platforms.
Flexible Showings: Hawaii's real estate market attracts buyers from various time zones, including international ones. Be open to accommodating flexible showing schedules to maximize exposure to potential buyers.
Local Insights: Enlist the expertise of a local real estate agent who understands Hawaii's market intricacies. They can provide insights into buyer preferences, market trends, and effective negotiation strategies.
The Different Types of Housing in Hawaii
Hawaii's housing market offers a diverse range of property types, catering to various lifestyles and preferences. Whether you're a potential buyer or simply curious about the local real estate landscape, understanding these housing options is key.
Housing Options
Single-Family Homes: A quintessential choice, single-family homes offer privacy, a yard, and a traditional living experience. They are well-suited for families or those seeking more space.
Condos: Condominiums provide a blend of ownership and shared amenities. They're popular among those who prefer a low-maintenance lifestyle, often offering facilities like pools and gyms.
Townhouses: Townhomes combine elements of single-family homes and condos. With individual ownership of a unit within a shared structure, they offer both space and community aspects.
Cooperative Housing: In co-op housing, residents collectively own shares in the housing complex. Each shareholder has the right to live in a specific unit, fostering a sense of community.
Leasehold Properties: Some properties in Hawaii are leasehold, meaning the buyer owns the building but leases the land. This can affect property values and ownership terms, requiring thorough understanding.
The Different Neighborhoods in Hawaii
Hawaii's islands are a tapestry of unique neighborhoods, each with its own distinct charm and lifestyle. Exploring these neighborhoods can provide valuable insights for residents and potential homebuyers.
Exploring Neighborhoods
Honolulu: Hawaii's capital city offers a blend of urban convenience and island beauty. Waikiki is famous for its vibrant energy and sandy beaches, while Manoa boasts lush surroundings and a strong sense of community.
Kailua: Located on Oahu's windward side, Kailua is cherished for its laid-back atmosphere, stunning beaches, and a vibrant local scene.
Kihei: Situated on Maui, Kihei boasts beautiful beaches, a variety of dining options, and a relaxed lifestyle that resonates with both residents and visitors.
Wailea: Also on Maui, Wailea is renowned for its luxury resorts, upscale shopping, golf courses, and an overall upscale lifestyle.
North Shore (Oahu): The North Shore is synonymous with world-class surfing and offers a rustic charm, lush landscapes, and a tight-knit community.
Kona: On the Big Island, Kona blends history, culture, and outdoor activities. It features a range of shops, dining options, and a distinctive island vibe.
Princeville: Nestled on Kauai's north shore, Princeville offers stunning vistas, golf courses, and access to iconic sites like Hanalei Bay.
The Hawaii housing market, influenced by a variety of economic and local factors, is undergoing shifts that offer both opportunities and challenges for potential investors and homeowners. Monitoring trends, staying informed about the forecast, and seeking expert guidance are essential steps for making informed decisions in this dynamic market. As with any real estate investment, careful consideration, due diligence, and a long-term perspective are crucial for success in navigating the ever-changing landscape of Hawaii's housing market.
Let us know which real estate markets you consider best for real estate investing! If you need expert investment advice, you may fill up the form given here.
---
Remember, caveat emptor still applies when buying a property anywhere. The information contained in this article was pulled from third-party sites mentioned under references. Although the information is believed to be reliable, Norada Real Estate Investments makes no representations, warranties, or guarantees, either express or implied, as to whether the information presented is accurate, reliable, or current. All information presented should be independently verified through the references given below. As a general policy, Norada Real Estate Investments makes no claims or assertions about the future housing market conditions across the US.
Sources:
https://www.redfin.com/state/Hawaii/housing-market

https://www.zillow.com/home-values/18/hi/